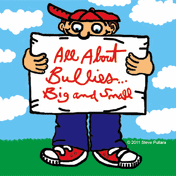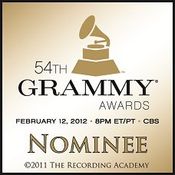 "Leap of Faith," performed by Marla and written with Nancy Schimmel, is part of a CD compilation called ALL ABOUT BULLIES -- BIG AND SMALL. This CD has been nominated for a Grammy Award for Best Children's Recording!  This is the second Grammy nomination for producer Steve Pullara of Cool Beans Music, Jim Cravero, Pat Robinson, Kevin Mackie, and Gloria Domina. 
I was honored to have my song chosen, and find my music in the company of such greats as Peter Alsop, Les Julian, Steve Van Zandt, Dave Kinnoin, Jonathan Sprout, Judy Pancoast, Debbie and Friends, and more!
Here is a quote from Steve Pullara's press release :  
Bullying can happen to anyone, but together we can change that by bringing awareness to the community.  We can all be instrumental in helping create a safe school environment and community for our children.
These artists understand the emotions connected to bullying. Enjoy listening to their helpful hints and reflections of life's lessons in this amazing collection. All About Bullies... Big and Small is designed to put an innovative and heartfelt twist on the subject that can be discussed at the dinner table, on the playground and in the school classroom.

Always keep in mind, we have another tomorrow and that bullying shouldn't be a part of childhood.
All proceeds from the CD will be donated to www.pacerkidsagainstbullying.org.
Click here to hear samples and learn more about this amazing compilation!